Hauling Floating System for Boat Tender Jet Ski
BOAT LIFT hauling system is modular: assembling our floating Cubedock 50x50x40cm together with slide components you can realize a platform for hauling boats as big as according to your needs.
You can create platforms for hauling boats measuring up to 10 meters. Thanks to the high flotation capacity, 350 kg / sq m, and to the presence of rollers in the center and both sides of each slide's part, hauling operation of the boat or raft is very simple.
A simple stroke of throttle and the boat "jump" on the platform, completely out of the water, so as to facilitate cleaning and maintenance operations and reducing wear and tear on mechanical and engine components as well as on the hull due to long pauses in the water and to galvanic currents.
Boat lift system is modular, you can create even complex floating platforms, with more than one slide. The system also works for personal Jet Ski..
Stability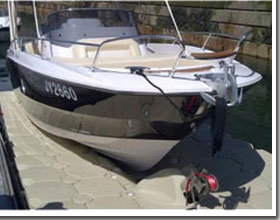 Modularity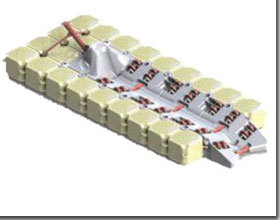 Versatility