Rotodock Floating Docks System
Our floating docks systems consist of modular blocks in high density polyethylene (HDPE), resistant to atmospheric agents, to sun, at low or high temperatures (from -55 ° to + 75 °).
ROTODOCK system consist of elements ranging from 100x150cm to 200x300cm, all beige colored.
This Floating system allows you to assemble docks for berthing boats, especially intended to piers and inland waters such as rivers, lakes and ponds.
Rotodock is versatile, easy to move or to connect, it is ideal for docks for commercial purposes.
The composition in HD polyethylene beige colored makes our pontoon ROTODOCK very nice to see and it is specially designed to absorb heat during hot summer days, remaining thus colder to touch.

Stability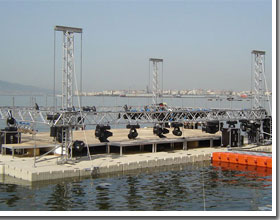 Modularity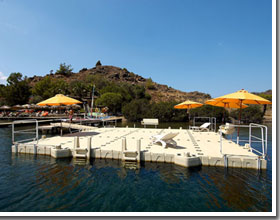 Versatility