Polydock Floating System
Our floating docks systems consist of modular blocks in high density polyethylene (HDPE), resistant to atmospheric agents, to sun, at low or high temperatures (from -55 ° to + 75 °).
POLYDOCK system consists of 182x300cm size elements with grooves for passage of cables, provides for surface made with panels of wood or of composite -ie faux wood - that does not need maintenance.
It has the same function and the same characteristics of the ROTODOCK, but has the particularity to be more beautiful and pleasing as well as to have a higher free edge, thanks also to the walking surface made of wood or composite.
The pontoon floats thanks to the part in high-density polyethylene which constitutes the main base. Durable, safe and easy to assemble, it is made of black polyethylene. Walkway surface can be in wood or in a new composite, called Listostar, which presents a considerable advantage: it is non-deformable and do not require any maintenance!
Stability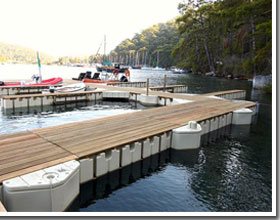 Modularity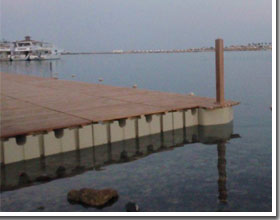 Versatility